Paris St-Germain ออกจาก Champions League: ถึงเวลาฉีกโครงการ?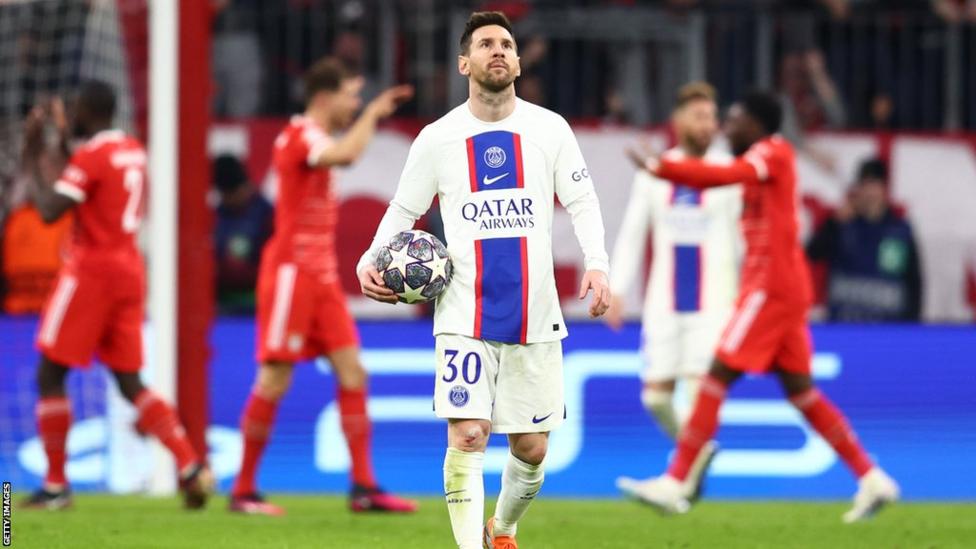 Paris St-Germain's 11th consecutive attempt at winning the Champions League ended in more misery – so is it time for them to "rip it all up" and start again?
A team with the two most expensive players of all time – Neymar, who was injured for the second leg, and Kylian Mbappe – as well as arguably the greatest player in the history of football, Lionel Messi, failed to score over 180 minutes.
"The Paris St-Germain project was built to win the Champions League and they've been miles off it. It ultimately looks like it's going to be a failure," said former Chelsea playmaker Joe Cole on BT Sport.
Ex-England midfielder Owen Hargreaves said: "They have so many brilliant individuals. It's not a team. It's a shame. They've put so many fabulous players together but if anything, they're going backwards."
PSG manager Christophe Galtier said: "It's a big disappointment. We have to deal with it and accept it.
"I don't know if it's a lesson to be learned, but there's a lot of frustration. If we'd scored first, it would have been different, but we didn't."
Time to shop local?
PSG have spent over £1bn since a Qatari takeover in 2012 and have won eight of the 10 Ligue 1 titles and 12 domestic cups under the new ownership.
But the Champions League was the owners' dream and looks no closer to fruition. After reaching the quarter-final in each of the first four seasons, they have gone out in the last 16 in five of the last seven seasons.
The outlier was the 2020 final they lost to Bayern.
Their squads have frequently been top heavy with superstar attacking talent – but not enough solidity or balance.
Cole said: "They lack an identity. What are they? It's all off the cuff. There doesn't seem to be a plan. They're a scarred team. Over the last four years they've gone out in good positions and it's left a mark on their psyche as a club.
"They've bought some of the best players of the last 20 years. The young French players scattered around Europe could be doing what these lads are doing for a quarter of the cost with an identity the fans connect with."
Kingsley Coman, who scored Bayern's winner in the 2020 final and also in the first leg of this tie, is a Parisian who left PSG on a free transfer in 2014.
Another player to leave PSG for free was Cameroon striker Eric Maxim Choupo-Moting – and he scored Bayern's first goal on Tuesday.
Former Bayern midfielder Hargreaves said: "PSG should rip the whole project up and start from scratch. They have the best young talent pool in all the world from Paris.
"Why are they going to Salzburg or Dortmund or Leicester? They should all be playing for PSG.
"They could win Ligue 1 with those players then sprinkle in one or two superstars."
What now for Messi, Mbappe and Neymar?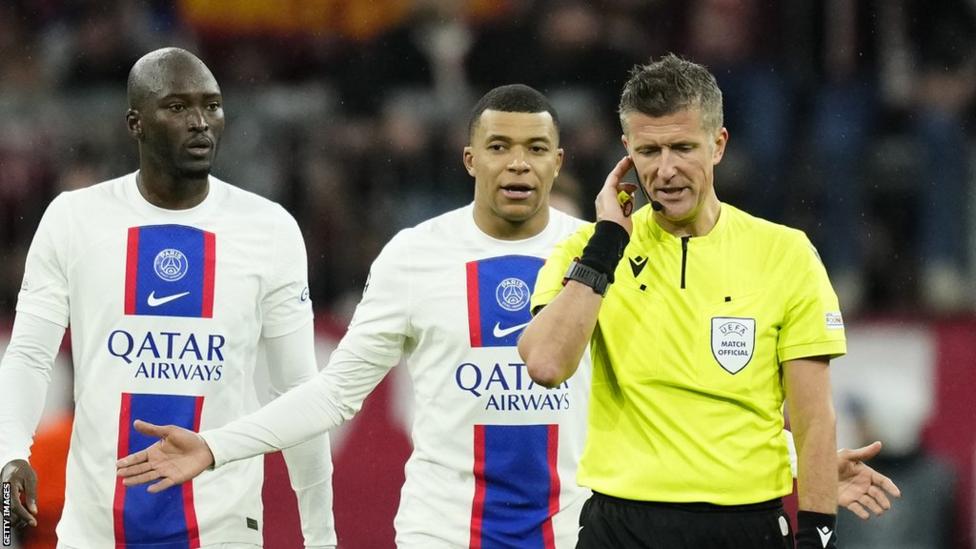 Mbappe has been one of the most successful PSG signings, moving from Monaco for £165m in 2017, and becoming the top scorer in their history last weekend with 201 goals in 248 games.
The 2018 World Cup winner is one of the few Parisians in their team but may feel he has to leave to establish himself as one of the game's greats.
"Mbappe has another year on his contract and even if he wants to leave they will not let it happen so he will still be there," said French journalist Julien Laurens.
"He hasn't won the Champions League but he is only 24 so this is not an obsession for him. He said it would be extra special to be the first one to win it for PSG."
One player who is out of contract this summer is Messi. The 35-year-old Argentina captain is thought to be interested in staying but has not signed a new deal yet.
He has won a record seven Ballons d'Or and scored 29 goals in 64 games for PSG since leaving Barcelona two summers ago – but he has failed to be the catalyst for the elusive Champions League crown.
"They are still talking about Messi's contract with the club but tonight he wasn't good enough," said Laurens.
"It isn't his talent that is in question but at his age he is on the counter-attack and Leon Goretzka catches him up from five yards behind. I don't think he is good enough for this level anymore."
Brazil forward Neymar, 31, left Barcelona – where he was in Messi's shadow – for PSG in 2017 for a world-record £200m.
His time with the club has been plagued by injuries, and his season was prematurely ended last week with the news he needed knee surgery.
"They tried to sell him last year so they will try to do that again," said Laurens.
Former Liverpool winger Steve McManaman said on BT Sport: "PSG aren't going to get any better next year.
"Lionel Messi will be a year older, Sergio Ramos likewise. Neymar can't keep fit at the latter end of seasons. Marquinhos is getting on. The big players are going to have to move on."
Time for a managerial change?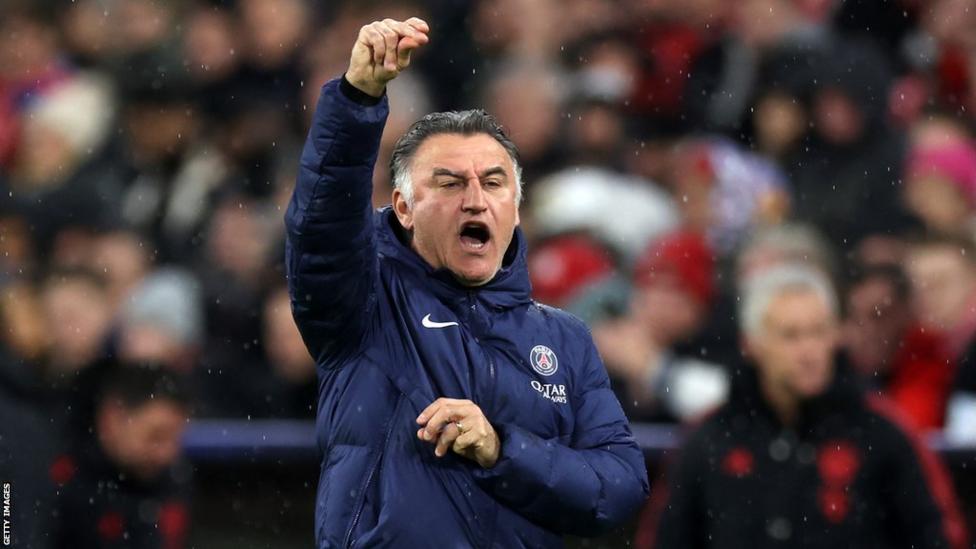 Galtier is the sixth appointment of the Qatari regime and, like the other five, has failed to deliver the Champions League.
Two of the previous five – Carlo Ancelotti and Thomas Tuchel – have gone on to win Europe's top trophy after leaving.
Galtier, who replaced Mauricio Pochettino in the summer, is one of only two managers to stop PSG winning the French title in the last decade, when he led Lille to 2021 glory.
They are eight points clear of Marseille at the top, so are likely to add another Ligue 1 trophy to the cabinet.
"The next few days are going to be crucial. I think Galtier will see out the season and hopefully they win the league," said Laurens. "I wouldn't expect him to be here at the start of the next season."
Ex-Everton defender Joleon Lescott said: "Some of the best coaches in world football have gone there and not been able to find a solution.
"Tuchel was the closest but came up short. I don't think there's one issue. There's so many issues, it's not going to be a case of going in and sorting that out and then it's going to be rosy."